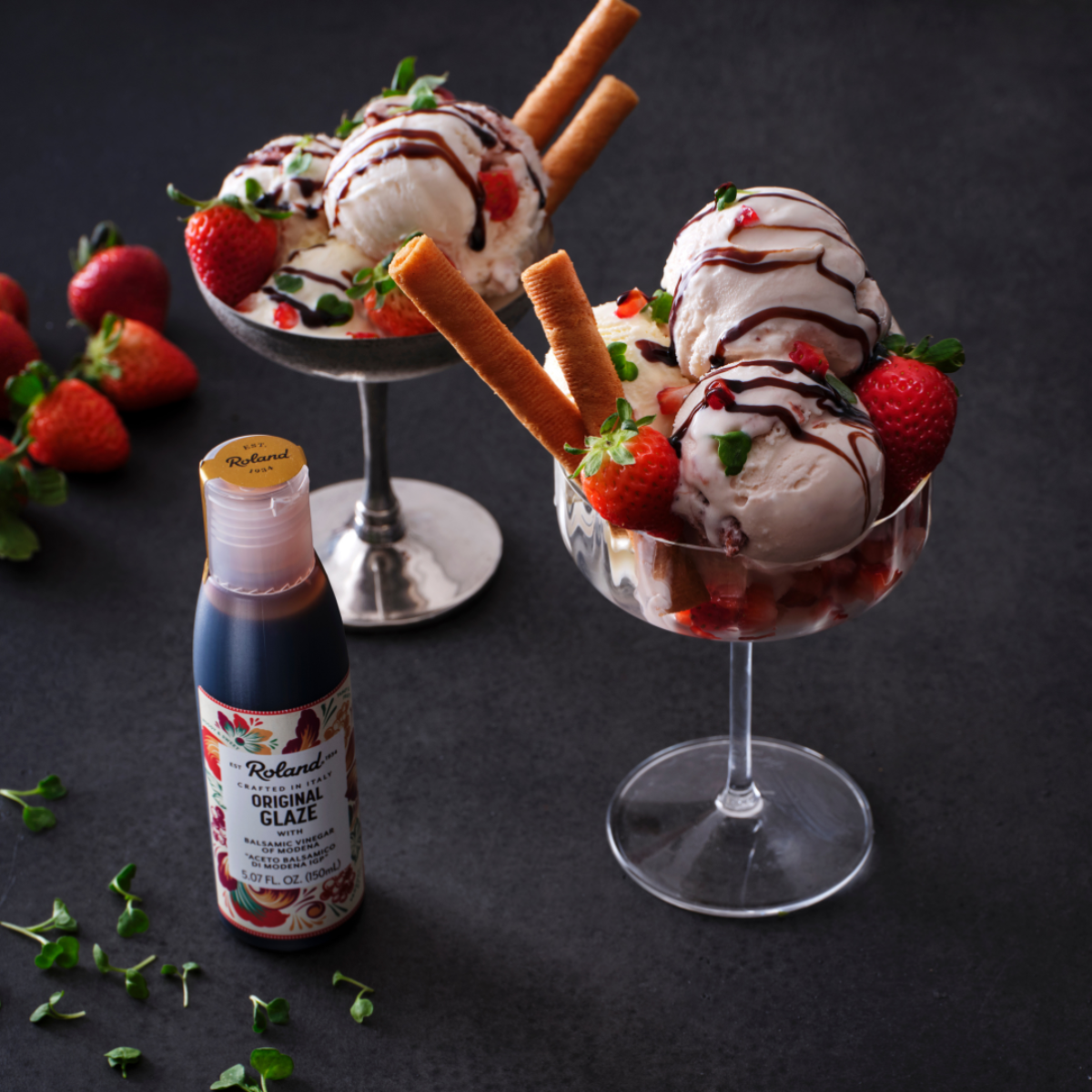 Strawberry and Vanilla Sundae with Balsamic Glaze Drizzle
Difficulty: Easy | Makes: 1 Serving
An elevated spin on the classic ice cream sundae. Enhance you palate and wow your tastebuds with a drizzle of our Original Balsamic Glaze!
Directions
Alternate placing scoops of vanilla and strawberry ice cream in your desired glass or bowl (we recommend using a martini/champagne glass to enhance the elevated feel!)
Drizzle Organic Balsamic Glaze over top
Garnish with fresh strawberries and Gaufrettes Cookies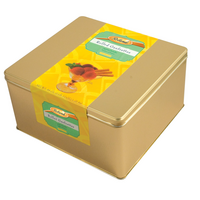 Rolled Gaufrettes Cookies
#71049 | 44 OZ.

Glaze made with Balsamic Vinegar of Modena
#76300 | 5.07 FL.OZ.