Roasted Shawarma Cauliflower with Schug
Difficulty: Easy | Makes: 20 servings
Humble cauliflower intermingles with the lively flavors of the Eastern Mediterranean in this veggie-forward dish.
Ingredients for the Cauliflower
10 whole cauliflower, about 2 lbs. each
1 ¼ cup Extra Virgin Olive Oil
10 Tbsp. Shawarma Spice Blend
3 Tbsp. brown sugar
3 Tbsp. kosher salt
2 tsp. black pepper, ground
Ingredients for the Schug Sauce
Optional for garnish:
Directions
Trim the leaves and the base of the cauliflower leaving the core intact. Cut two, 1 ½" thick steaks from the middle of each head.
Combine the remaining cauliflower ingredients into a seasoning paste. Gently rub all over the cauliflower steaks, making sure to keep them intact as much as possible. Roast covered at 450°F for 15 minutes. Then, uncover and cook an additional 5 minutes on each side, until browned and tender.
To make the schug sauce, combine all ingredients in a food processor and process until smooth, scraping the sides of the bowl once.
Drizzle the cauliflower steaks with Date Syrup and serve with the schug sauce on the side.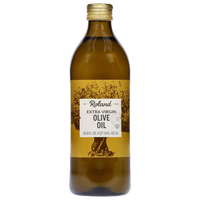 Extra Virgin Olive Oil
#70632 | 33.8 FL.OZ.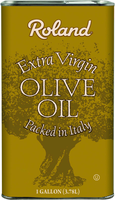 Extra Virgin Olive Oil
#70638 | 1 GAL.