Pomegranate and Sun-Dried Tomato Couscous Salad
Difficulty: Medium | Makes: 4 Servings
Bright and hearty, this couscous salad is filled with both sweet and savory flavors and accompanied by rich chestnut and corn croutons - the perfect appetizer or side for any gathering.
Couscous Salad Ingredients
Roasted Chestnut and Yellow Corn Crouton Ingredients
Directions
For the Croutons

Preheat an oven to 375 degrees F
In a medium mixing bowl combine all dry ingredients for the yellow corn croutons (polenta, flour, salt, chestnuts, baking powder)
Stir until combined, then add in the wet ingredients (egg, coconut milk, honey), mix until homogeneous
Grease a 6 inch cake pan with cooking spray or oil
Pour the batter into the pan and bake until golden brown, approximately 17-20 minutes
Allow to cool completely, then dice into ½ cubes. Separate out on a baking pan and return it to the oven to cook until crunchy and golden, approximately 5-7 minutes
Allow to cool before use
For the Salad
Combine the dressing ingredients (pesto, oil, vinegar) in a medium bowl stir to combine
Add all of the salad ingredients into the bowl, mix gently to combine all ingredients
Season with sea salt. Salad can be served immediately or refrigerated for up to 12 hours
Serve with chestnut corn croutons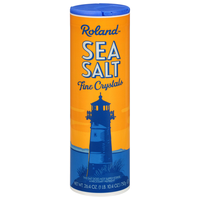 Fine Crystal Sea Salt
#70806 | 26.5 OZ.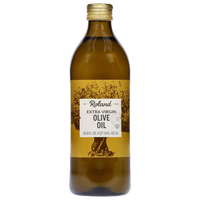 Extra Virgin Olive Oil
#70632 | 33.8 FL.OZ.