Fish Tacos with Coleslaw and Pickled Onions
Difficulty: Medium | Makes: 5 Tacos
Digital creator and food photographer Swarnika (@swarnika_) uses Roland® Pickled Red Onions for these crispy and tangy fish tacos bursting with color and flavor.
Fish
Coleslaw
2 cups shredded red cabbage
1/2 cup canned corn kernels
1 jalapeno, finely chopped
1/4 cup mayonnaise
Juice from half a lime
1 teaspoon mustard
1/4 teaspoon celery seeds
1-2 teaspoons sugar, to taste
1-2 tablespoons Roland® Organic Apple Cider Vinegar with The Mother, to taste
Salt and pepper, to taste
Assembly
Directions
In a large bowl, whisk together mayonnaise, mustard, celery seeds, salt, sugar, pepper, apple cider vinegar, and lime juice. Add the shredded cabbage, corn, and jalapeno. Mix thoroughly and keep aside in the fridge.
Cut the fish fillets in smaller sizes to make it easier to fry.
Mix cumin, paprika, Italian seasoning, salt, pepper and sprinkle over the fish. Add lime juice and two tablespoons of olive oil and rub it into the fish along with the spice mix. Marinate for two hours in the fridge.
Heat 1/4 cup of olive oil in a skillet.
Add the breadcrumbs into a large zip lock bag. Add marinated fish fillets 1-2 at a time and shake the bag so the fish is properly coated in breadcrumbs.
Fry the fish over medium heat for 3-4 minutes on each side until the fish is cooked through and flaky. Remove on a plate and keep aside as you assemble the tacos.
Warm the tortillas on a heated pan. Add the fried fish, coleslaw, and pickled red onions. Serve with lime wedges.
*Find Swarnika on Instagram at @swarnika_
Pickled Red Onions
#45477 | 6.61 LB.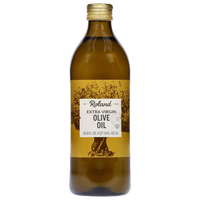 Extra Virgin Olive Oil
#70632 | 33.8 FL.OZ.
Italian Herb Panko Bread Crumbs
#87520 | 7 OZ.