Barbecue Jackfruit Tacos
Difficulty: Easy | Makes: 4-6 Servings
Barbecue jackfruit tacos are a vegetarian alternative to a dinner favorite, full of flavor and finished with toppings of your choice.
Directions
After draining and rinsing, shred the jackfruit in a large bowl
In a saucepan, heat the olive oil over medium heat. Add your chopped onions and cook until translucent. Add the garlic and cook until fragrant
Add your jackfruit to the pan. Stir in your barbecue sauce, cumin, paprika, and salt to coat
Cook for another five minutes or until jackfruit is browned, stirring every so often
Build your tacos with the toppings of your choice. Squeeze fresh lime and serve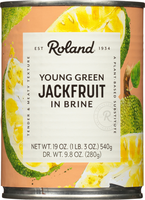 Young Green Jackfruit in Brine
#45021 | 19 OZ.

Extra Virgin Olive Oil
#70628 | 16.9 FL.OZ.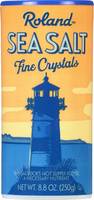 Fine Crystal Sea Salt
#70826 | 8.8 OZ.