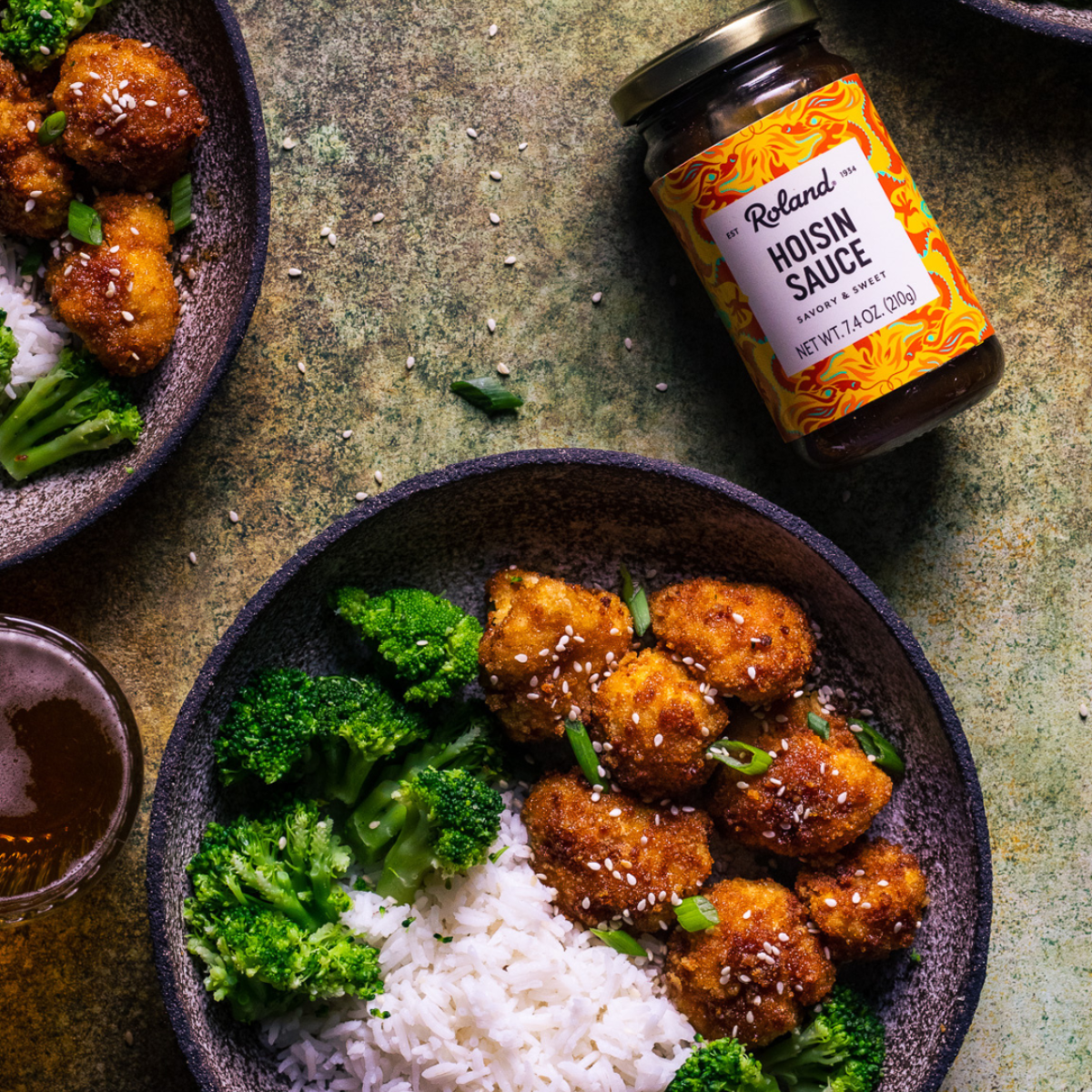 Baked General Tso Cauliflower
Difficulty: Easy | Makes: 2 Servings
Skip takeout with this at home recipe for Baked General Tso Cauliflower from recipe developer and food photographer Swarnika Prakash.
For the Cauliflower
2 cups cauliflower florets
2 large eggs
1/2 cup all-purpose flour
3/4 cup panko breadcrumbs
1/4 teaspoon salt
1/4 teaspoon pepper
Sesame seeds for garnish
Sliced scallions for garnish
For the Sauce
Directions
Preheat oven to 425 degrees F
In a bowl, whisk together two eggs. In a separate bowl, mix together all-purpose flour, salt, and pepper. In a third bowl, add the breadcrumbs
Working 1-2 florets at a time, lightly coat the florets in all-purpose flour. Toss the florets into the whisked egg and mix it with a fork such that the floret is well coated. Transfer the floret to the breadcrumb bowl and toss it around until well coated in breadcrumbs
Transfer the florets to a baking sheet and spray with cooking oil. Bake for 30-35 minutes until they start to become golden-brown and are crispy
Mix together all the ingredients for the sauce
Brush the sauce over the baked cauliflower florets. Return to the oven and bake for an additional 5 minutes
Sprinkle over sesame seeds and sliced scallions. Serve with rice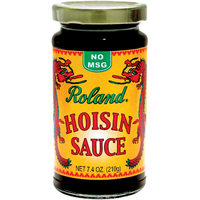 Hoisin Sauce
#87100 | 7.4 OZ.
Rice Wine Vinegar
#70512 | 20 FL.OZ.