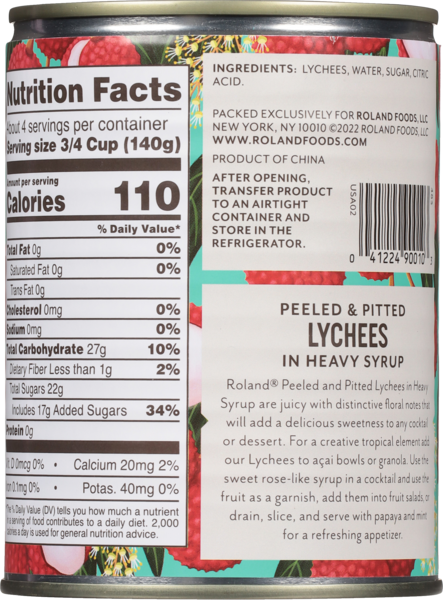 Lychees in Heavy Syrup
Roland® | #90010
Conveniently peeled and pitted for ease-of-use in a busy kitchen, Roland® Lychees in Heavy Syrup are juicy with distinctive floral notes. Our Lychees add uniquely refreshing and tropical elements to breakfast and brunch dishes like açai bowls, fruit salads, or granola with yogurt. The sweet rose-like syrup can also be used in a cocktail with the lychee as an elegant garnish or can be added to juices and smoothies.
You May Also Like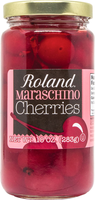 Maraschino Cherries with Stems
#60440 | 10 OZ.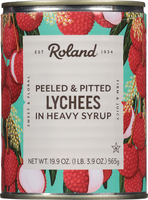 Lychees in Heavy Syrup
#90010 | 19.9 OZ.
Coconut Milk in Aseptic Pouch - 17% Fat
#71274 | 5.28 GAL.
Pineapple Slices in Natural Juices
#64316 | 6.61 LB.