Lychees in Heavy Syrup
Roland® | #90010
Lychees are sweet, delicately flavored fruits native to China. Their cream-colored juicy flesh has the texture of a firm jelly. Unique in both texture and appearance, lychees will add an exotic flair to any meal. Slice Roland® Lychees in Heavy Syrup and serve with papaya and mint for a refreshing dessert.
You May Also Like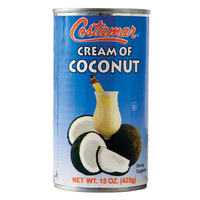 Cream of Coconut
#71250 | 15 OZ.
Coconut Milk in Aseptic Pouch - 24% Fat
#71276 | 5.28 GAL.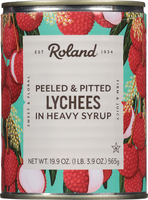 Lychees in Heavy Syrup
#90010 | 19.9 OZ.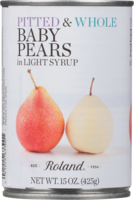 Baby Pears in Light Syrup
#63302 | 15 OZ.