Korean BBQ Marinade - Bulgogi
Roland® | #87704
Bulgogi is one of the most popular dishes in South Korea; thin slices of beef are marinated before being grilled or pan-fried. Roland® Korean BBQ Marinade will caramelize but not burn over high heat or on the grill.
You May Also Like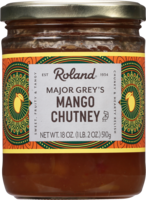 Major Grey's Mango Chutney
#70246 | 18 OZ.
Spicy Black Bean Sauce
#87026 | 4.9 LB.
Quinoa & Basil Spread
#72693 | 10.5 OZ.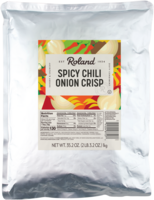 Spicy Chili Onion Crisp
#87727 | 35.2 OZ.