Crispy Fried Onions
Roland® | #87530
What dish isn't improved by a bit of crunch? Light, airy and crunchy, Roland® Crispy Fried Onions are an easy way to add texture and an extra zip of flavor to any dish. They are the ideal addition to any hotdog stand and make an indulgent addition to sandwich and salad bars.
You May Also Like

Roasted White Sesame Seeds
#82440 | 16 OZ.
Italian Herb Panko Bread Crumbs
#87520 | 7 OZ.
Hot Curry Powder
#70112 | 2 OZ.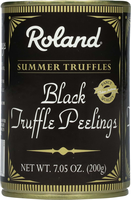 Black Scorzoni Summer Truffle Peelings
#46170 | 7.05 OZ.