Pineapple Chili Sauce
Roland® | #87310
Roland® Pineapple Chili Sauce is a product of Thailand. This sauce is a condiment and should be used as a finishing flavor or garnish. The sweetness of pineapple and the spice of red chili gives this sauce a unique flavor.
You May Also Like
Garlic Chili Sauce
#87270 | 6.7 OZ.
Plum Sauce
#87114 | 7.4 OZ.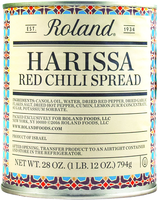 Harissa Red Chili Spread
#76112 | 28 OZ.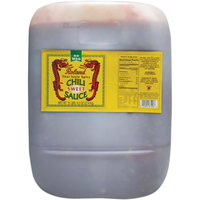 Thai Style Sweet Chili Sauce
#87206 | 51.58 LB.