Hot Chili Infused Oil
Roland® | #87197
Roland® Hot Chili Infused Oil is ready to use out of the jar and should be kept in the refrigerator tightly capped to prevent loss of potency.
You May Also Like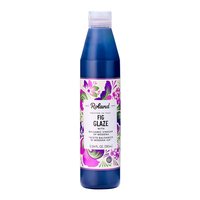 Fig Balsamic Glaze
#76336 | 12.84 FL. OZ.

Grapeseed Oil
#70606 | 16.9 FL.OZ.

Organic Balsamic Vinegar of Modena
#70454 | 16.9 FL.OZ.
Seasoned Rice Wine Vinegar
#70514 | 10 FL.OZ.