Black Sesame Seeds
Roland® | #84238
Sesame seeds have a rich and nutty flavor and a delightful crunchy texture. This humble seed is a key ingredient in many cuisines; it's an essential element in any Asian food pantry, but is also widely used in Middle Eastern or Eastern European cuisines. Roland® Black Sesame Seeds make a striking addition to baked goods, salads, and stir-fries.
You May Also Like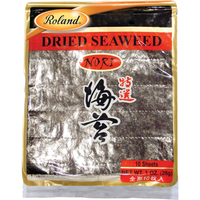 Dried Nori Seaweed
#84660 | 1 OZ.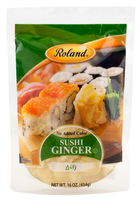 Sushi Ginger with No Added Color
#60370 | 16 OZ.
Ras el Hanout Spice Blend
#75072 | 3 OZ.
Harissa Spice Blend
#75052 | 16 OZ.