Roasted White Sesame Seeds
Roland® | #82440
Sesame seeds have a rich and nutty flavor and a delightful crunchy texture. This humble seed is a key ingredient in many cuisines; it's an essential element in any Asian food pantry, but is also widely used in Middle Eastern or Eastern European cuisines.
You May Also Like
Green Sushi Wrap
#84686 | 2.11 OZ.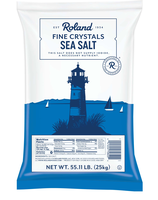 Fine Crystal Sea Salt
#70820 | 55 LB.

Five Peppercorn Blend
#70386 | 15.5 OZ.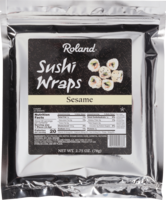 Sesame Sushi Wrap
#84688 | 20 Count