Belgian Dark Bittersweet Chocolate Block
Roland® | #77002
Roland® Belgian Dark Bittersweet Chocolate Block can be melted, cut or shaved for use in sauces, truffles, mousse and ganache. Slightly sweet with intense cocoa accents, it will make chocolate the star flavor in any dish. Chop and add to a decadent pie or melt into a luscious fondue for an exceptional dessert.
You May Also Like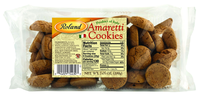 Amaretti Cookies
#71130 | 7.05 OZ.
Chocolate Truffle Parfait - Original Collection
#70910 | 150 Count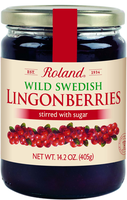 Wild Swedish Lingonberries Stirred with Sugar
#62000 | 14.2 OZ.
Italian Savoiardi Lady Fingers
#71122 | 11.02 LB.