Extra Virgin Olive Oil with Natural Lemon Flavor
Roland® | #76643
This unique condiment is a blend of extra virgin olive oil and natural lemon flavor. Its bright, citrusy flavor and buttery texture make it a wonderful finishing oil; try drizzling it on fish, grilled white meats, or your favorite salads.
You May Also Like
White Condiment Glaze with Grape Must & Wine Vinegar
#76342 | 12.84 FL.OZ.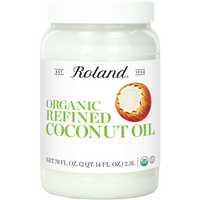 Organic Refined Coconut Oil
#86056 | 78 FL. OZ.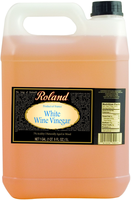 French White Wine Vinegar
#70588 | 33.8 FL.OZ.
Chablis Cooking Wine
#70702 | 1 GAL.