Rosé Wine Vinegar
Roland® | #76320
Roland® Rosé Wine Vinegar is a crisp and fruity rosé wine based vinegar. Light and zesty in taste with a gorgeous light pink appearance, it is the perfect condiment for sumptuous summer salads, or as a marinade for grilled chicken or fish.
You May Also Like
Truffle Glaze with Balsamic Vinegar of Modena - Artificially Flavored
#76344 | 12.84 FL. OZ.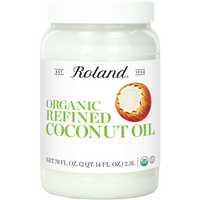 Organic Refined Coconut Oil
#86056 | 78 FL. OZ.

Hot Sesame Oil
#87200 | 6.28 FL.OZ.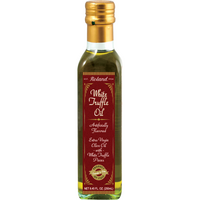 White Truffle Oil – Extra Virgin Olive Oil with White Truffle Pieces
#70630 | 8.45 FL.OZ.