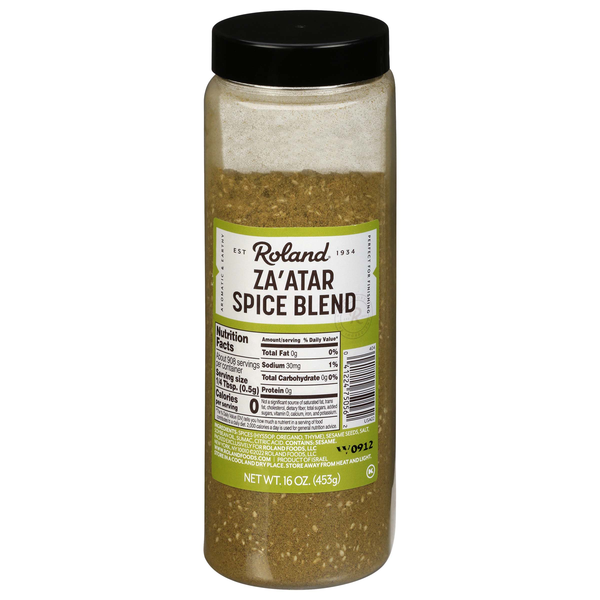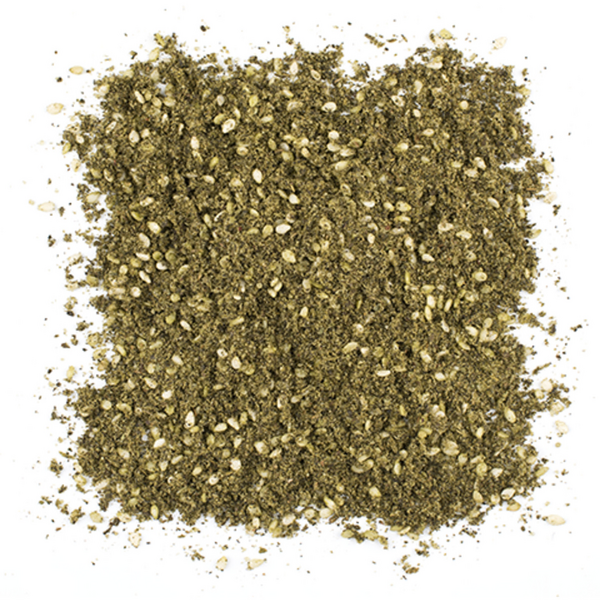 Za'atar Spice Blend
Roland® | #75056
Roland® Za'atar is an aromatic and earthy mix of sesame seeds, sumac and dried herbs. It is one of the cornerstones of Eastern Mediterranean cuisine and is traditionally served on top of labneh, a thick yogurt, or sprinkled on hummus.
You May Also Like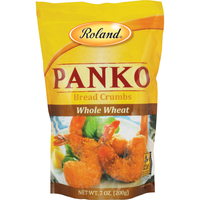 Whole Wheat Panko Bread Crumbs
#87510 | 7 OZ.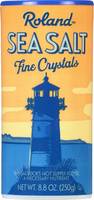 Fine Crystal Sea Salt
#70826 | 8.8 OZ.
Garlic Sea Salt
#70872 | 4 LB.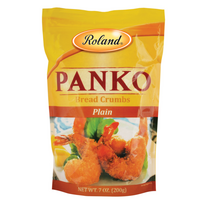 Plain Panko Bread Crumbs
#87500 | 7 OZ.