Basmati Brown Rice
Roland® | #72520
Basmati rice is a long-grained and extremely aromatic rice hailing from the foothills of the Himalayans in India. Although very commonplace in Indian cuisine, basmati rice is also used in Mexican and Iranian dishes as well as many Western dishes. Serve Roland® Basmati Brown Rice as a nutty and aromatic base for your next Indian meal.
You May Also Like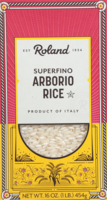 Arborio Rice
#72450 | 16 OZ.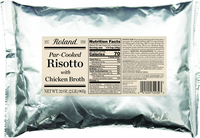 Par-Cooked Risotto with Chicken Broth
#72232 | 2 LB.
Jasmine Rice
#72480 | 17.6 OZ.
Pre-Cooked Pardina Lentils
#72872 | 5 LB.