Jasmine Rice
Roland® | #72480
Jasmine rice is long-grain, aromatic rice with a distinctive, flowery flavor. It is most often used as a base for Indian, Asian and Middle Eastern dishes, and is especially popular in Thai cuisine. For an Asian-influenced meal, cook Roland® Jasmine Rice in creamy coconut milk and top with fresh mango.
You May Also Like
Medium Grain Yellow Polenta
#72160 | 5 LB.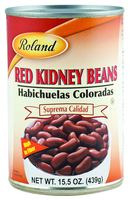 Red Kidney Beans
#46336 | 15.5 OZ.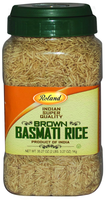 Basmati Brown Rice
#72522 | 35.2 OZ.
Pre-Cooked White Rice, Wheatberry, Wild Rice Grain Blend
#73004 | 5 LB.