Wild Rice
Roland® | #72444
Roland® Wild Rice has a chewy outer sheath and tender inner grain with a delicious hearty and nutty taste. Try it in a variety of soups, salads and sides, and even baked goods for a satisfying meal.
You May Also Like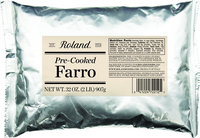 Pre-Cooked Farro
#72212 | 2 LB.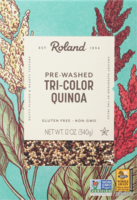 Tri-Color Quinoa
#72250 | 12 OZ.
Medium Grain Yellow Polenta
#72160 | 5 LB.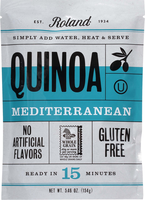 Mediterranean Seasoned Quinoa
#72194 | 5.46 OZ.