Wild Rice
Roland® | #72430
Roland® Wild Rice is grown in the old glacial lakes of Northern Minnesota. Its dark brown color makes for striking dishes - try it on its own, or blended with other rice varieties for a blended effect. Its woody, nutty flavor is just as lovely paired with rich stews as it is showcased in light summer salads.
You May Also Like
White Quinoa
#72692 | 25 LB.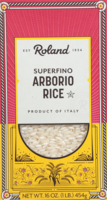 Arborio Rice
#72450 | 16 OZ.
Pre-Cooked White Quinoa
#72395 | 42.3 OZ.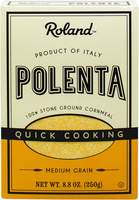 Medium Grain Yellow Polenta
#72150 | 8.8 OZ.