Whole Wheat Truffle Mac & Cheese - Artificially Flavored
Roland® | #72372
Enjoy a very grown-up version of the classic Mac & Cheese thanks to a lusciously creamy cheddar sauce infused with the distinctively earthy aroma and flavor of truffle. Try our Mac & Cheese on its own or served alongside a hearty cut of meat.
You May Also Like
Whole Wheat Orzo Pasta
#72204 | 6.61 LB.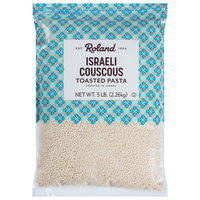 Traditional Israeli Couscous
#72100 | 5 LB.
Hsinchu Rice Noodles
#72330 | 14 OZ.
Truffle Mac & Cheese - Artificially Flavored
#72370 | 6.5 OZ.