Chuka Soba Noodles
Roland® | #72340
Roland® Chuka Soba Noodles are bright-yellow wheat noodles. Their al dente texture and mellow flavors are perfect with hearty broths, savory dipping sauces and marinated meats and poultry.
You May Also Like
Quick Cooking Couscous
#72104 | 17.6 OZ.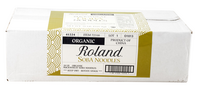 Organic Soba Noodles
#72316 | 20.01 LB.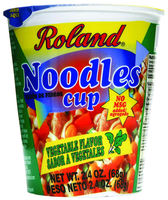 Vegetables Flavor Noodles Cup
#72292 | 2.4 OZ.
Roasted Garlic Whole Wheat Israeli Couscous
#72000 | 6.3 OZ.