Medium Grain White Polenta
Roland® | #72156
Polenta is a delicious, gluten-free cornmeal that is a staple of Northern Italian cuisine. Roland® Polenta is a quick-cooking style polenta with a medium grain size, making it an easy dish to prepare. Just add some butter and Parmesan for a wonderful side dish!
You May Also Like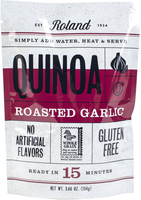 Roasted Garlic Seasoned Quinoa
#72182 | 5.46 OZ.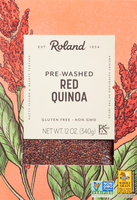 Red Quinoa
#72176 | 12 OZ.
Pre-Cooked White Rice, Wheatberry, Wild Rice Grain Blend
#73004 | 5 LB.
Red Quinoa
#72681 | 55 LB.