Pearled Italian Farro
Roland® | #72140
Farro, a grain, is an unhybridized form of wheat. It has a firm, chewy texture. Cleaned and pearl shaped, Roland® Farro is a product of Italy. Farro is the first grain made from wheat, and dates back to the ancient Egyptians.
You May Also Like
Medium Grain White Polenta
#72156 | 8.8 OZ.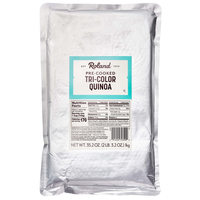 Pre-Cooked Tri-Color Quinoa
#72390 | 35.2 OZ.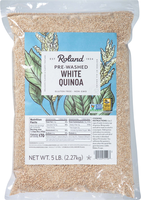 White Quinoa
#72148 | 5 LB.
Pre-Cooked Quinoa with Basil
#72415 | 42.3 OZ.