Vegetable Primavera Risotto
Roland® | #72020
Roland® Vegetable Primavera Risotto follows a traditional recipe of Arborio rice prepared with a bright and robust mix of onion, garlic, peppers, zucchini, peas, parsley and basil. Rich and creamy with a lovely herbaceous flavor, it can be enjoyed on its own as a primo piatto or served alongside grilled meat or roasted poultry for an indulgent main dish.
You May Also Like
Pre-Cooked Quinoa with Basil
#72415 | 42.3 OZ.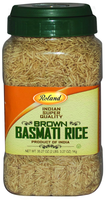 Basmati Brown Rice
#72522 | 35.2 OZ.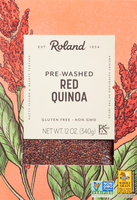 Red Quinoa
#72176 | 12 OZ.
Toasted Sesame & Ginger Seasoned Quinoa
#72192 | 5.46 OZ.