Parmesan Risotto
Roland® | #72016
Roland® Parmesan Risotto follows a traditional recipe of Arborio rice prepared with a decadent blend of mozzarella, Pecorino, blue and Parmesan cheeses. Rich and creamy with a delicious sharpness, it can be enjoyed on its own as a Primo Piatto or served alongside grilled meat or roasted vegetables for an indulgent main dish.
You May Also Like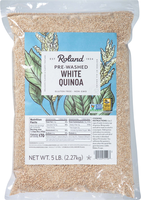 White Quinoa
#72148 | 5 LB.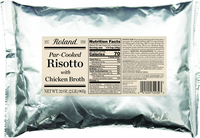 Par-Cooked Risotto with Chicken Broth
#72232 | 2 LB.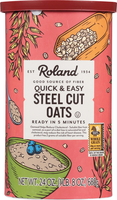 Quick & Easy Steel Cut Oats
#72062 | 24 OZ.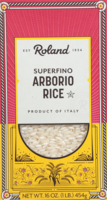 Arborio Rice
#72450 | 16 OZ.