Roasted Garlic Whole Wheat Israeli Couscous
Roland® | #72000
Israeli couscous is an extremely versatile starch with nutty undertones that complement an extraordinary array of cuisines. Each pearl is coated with wheat flour and toasted over an open flame to seal in its unique texture.
You May Also Like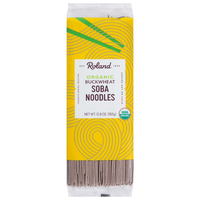 Organic Soba Noodles
#72310 | 12.8 OZ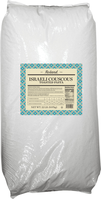 Traditional Israeli Couscous
#72098 | 22 LB.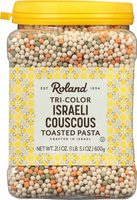 Tri-Color Israeli Couscous
#72088 | 21.16 OZ.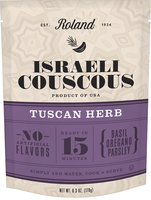 Tuscan Herb Seasoned Israeli Couscous
#72010 | 6.3 OZ.