Spanish Whole Queen Olives - 110/120
Roland® | #71822
Roland® Whole Queen Olives are the most authentic premium Spanish Green Olive, with firm green flesh and distinct olive taste. This product has not yet been pitted.
You May Also Like
Whole French Provençal Olives with Hot Pepper
#71482 | 7.76 OZ. DW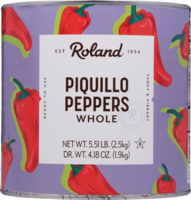 Whole Red Piquillo Peppers
#45538 | 5.51 LB.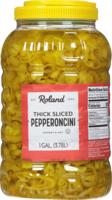 Thick-Sliced Pepperoncini
#45690 | 1 GAL.
Red Pimientos
#45520 | 7.7 OZ.