Large Whole Kalamata Olives
Roland® | #71792
Roland® Kalamata Olives are a large almond-shaped olive, purple-black in color with a rich fruity flavor. They may be slit to allow the vinegar to penetrate the olive flesh.
You May Also Like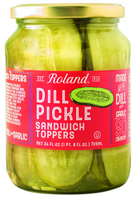 Kosher Dill Pickle Sandwich Toppers
#45764 | 24 FL.OZ.
Tri-Color Sliced Jalapeño & Aji Peppers
#45740 | 28 OZ.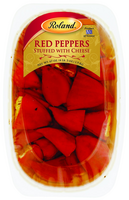 Red Peppers Stuffed with Mizithra and Feta Cheese
#31200 | 67 OZ.
Calabrian Chili Peppers in Vinegar
#45488 | 17.5 FL. OZ.