Pitted Kalamata Olives - 200/230
Roland® | #71732
Conveniently pitted, Roland® Pitted Kalamata Olives are harvested and brined in Greece using an authentic recipe with simple ingredients. Our Kalamata Olives are tender, briny, meaty, and tangy with a beautiful deep purple color. Excellent served in salads, pasta, or atop pizzas and flatbreads, our Kalamata Olives will add color, a tender and meaty texture, and the signature tangy flavor to any dish.
You May Also Like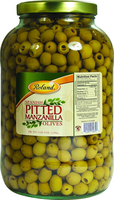 Spanish Pitted Manzanilla Olives - 340/360
#71870 | 6.27 LB.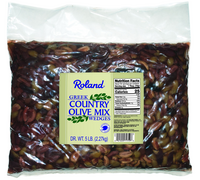 Country Olive Mix Wedges
#71759 | 5 LB. DW.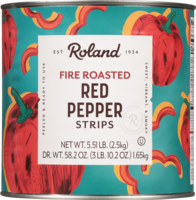 Fire-Roasted Red Pepper Strips
#45628 | 5.51 LB.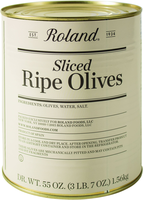 Sliced Ripe Olives
#71435 | 55 OZ. DW.