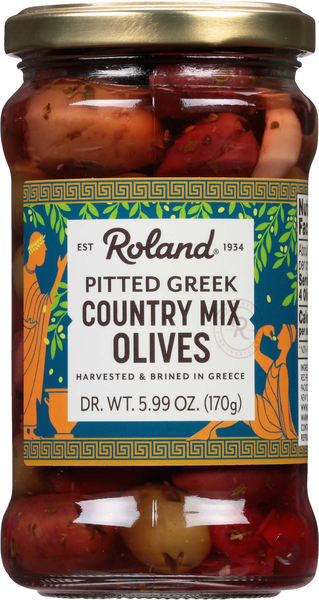 Pitted Greek Country Olives Mix
Roland® | #71730
Roland® Pitted Greek Country Olives Mix provides a colorful blend of firm yet tender olives marinated with garlic and spicy pepperoncini peppers. They are delicious eaten as a snack, or served warm in a pool of extra virgin olive oil.
You May Also Like
Whole Nicoise Olives
#71490 | 6.06 LB. DW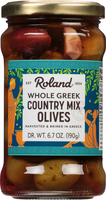 Whole Country Olives Mix
#71748 | 6.7 OZ. DW
Fire-Roasted Red Peppers
#45654 | 12 OZ.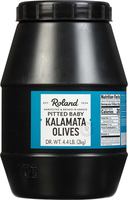 Pitted Baby Kalamata Olives - 350/380
#71716 | 4.4 LB. DW.