Pitted Baby Kalamata Olives - 350/380
Roland® | #71716
Kalamata olives are indigenous to Greece; they are loved for their briny flavor and attractive a purple color. Roland® Pitted Baby Kalamata Olives are delicious alone, or used as a topping on salads and pizza.
You May Also Like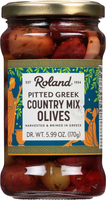 Pitted Greek Country Olives Mix
#71730 | 5.99 OZ. DW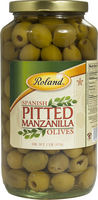 Spanish Pitted Manzanilla Olives - 340/360
#71862 | 32 FL.OZ.
Large Whole Kalamata Olives
#71792 | 2 Kg Dw.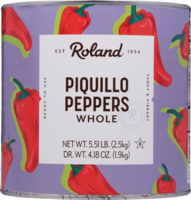 Whole Red Piquillo Peppers
#45538 | 5.51 LB.