Dirty Martini Olive Juice
Roland® | #71650
More concentrated and conveniently strained of fat and solids to save time and packaged in a pourable bottle, Roland® Dirty Martini Olive Juice is a robust and smooth cocktail mixer that is the key ingredient to the cocktail classic known as a Dirty Martini. The potential applications for this briny juice do not end with martinis – try adding to bloody Mary's, or add to salad dressings, marinades, soups, stews, even pasta!
You May Also Like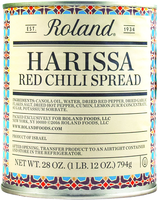 Harissa Red Chili Spread
#76112 | 28 OZ.
Piquillo Bruschetta
#31422 | 7.23 OZ.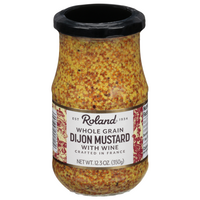 Grained Dijon Mustard
#70280 | 12.3 OZ.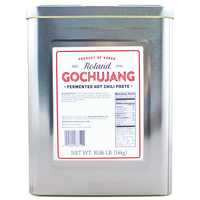 Gochujang
#87722 | 30.86 LB.