Whole Nicoise Olives
Roland® | #71490
Roland® Nicoise Olives are a 100 percent natural garnish black olive, packed in the Provence area of France. The olives are imported with the pit, and retain a unique tart flavor. They are graded for uniform size, flavor, and are packed in a brine solution. Count 2000 (+ or - 10%).
You May Also Like
New Orleans Style Hot Muffuletta Salad
#46788 | 56 OZ.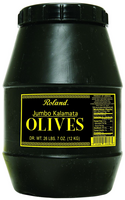 Jumbo Kalamata Olives
#71776 | 26.45 LB. DW.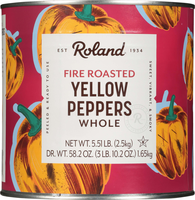 Fire-Roasted Yellow Peppers
#45634 | 5.51 LB.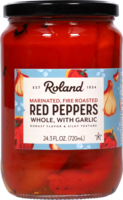 Marinated Fire-Roasted Red Peppers with Garlic
#45658 | 24.3 FL. OZ. (720mL)