Whole Oil-Cured Olives
Roland® | #71474
Roland® Oil Cured Olives derive from an ancient art. Oil curing is one of the most ancient forms of presenting olives. Roland® oil cured olives are immersed in pure olive oil. They are not pitted, and therefore retain an intense and authentic olive flavor.
You May Also Like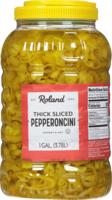 Thick-Sliced Pepperoncini
#45690 | 1 GAL.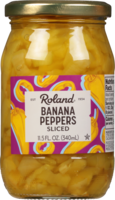 Sliced Banana Peppers
#45776 | 11.5 FL. OZ.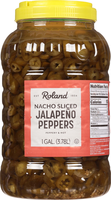 Jalapeño Peppers - Nacho Sliced
#45772 | 1 GAL.
Cornichons
#46704 | 12 FL.OZ.