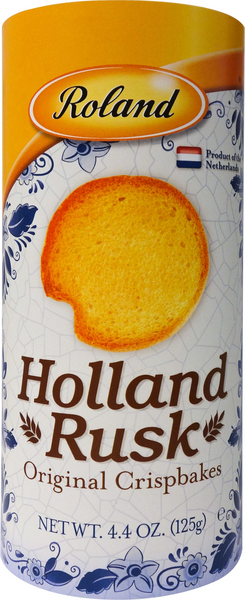 Holland Rusks Crackers
Roland® | #71060
Specially crafted in the Netherlands, Roland® Holland Rusks are light and airy crisp rounds that are lightly sweet and have a melt-in-your-mouth crumbly texture. Try them with jams or spreads for a simple and satisfying breakfast. This light Dutch crispbake is also delicious with poached eggs, soups, tuna or chicken salad with melted cheese, creamed dishes, or fruit and whipped cream for desserts.
You May Also Like

Country Style Crackers
#71004 | 4.4 OZ.
Holland Rusks Crackers
#71060 | 4.4 OZ.

Classic Water Cracker
#71020 | 4.4 OZ.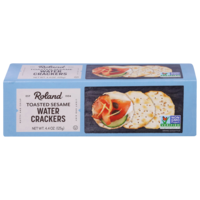 Toasted Sesame Water Cracker
#71016 | 4.4 OZ.