Garlic Sea Salt
Roland® | #70872
Roland® Garlic Sea Salt is a combination of solar-evaporated salt and real garlic. It has a light brown color and texture of coarse sand which allows the salt crystals to slowly melt on the tongue.
You May Also Like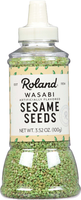 Wasabi Sesame Seeds
#82450 | 3.52 OZ.
Green Peppercorns in Brine
#70366 | 28.2 OZ.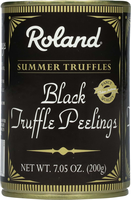 Black Scorzoni Summer Truffle Peelings
#46170 | 7 OZ.
Green Peppercorns in Water
#70360 | 7.05 OZ.