Rosemary Sea Salt
Roland® | #70866
Roland® Rosemary Sea Salt is a flavorful blend of solar-evaporated sea salt and ground dried rosemary. The salt crystals are delicate and flaky which allows them to slowly melt on the tongue.
You May Also Like
Italian Herb Panko Bread Crumbs
#87520 | 7 OZ.
Ghost Pepper Sea Salt
#70846 | 5 LB.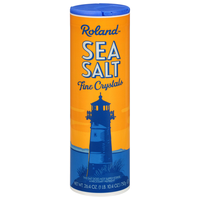 Fine Crystal Sea Salt
#70806 | 26.5 OZ.

Wasabi Paste
#70186 | 1.51 OZ.