Burgundy Red Cooking Wine
Roland® | #70724
Roland® Burgundy Red Cooking Wine is produced by the addition of wine yeast to the juice of grapes to bring about a fermentation of the juice until the appropriate level of alcohol is achieved.
You May Also Like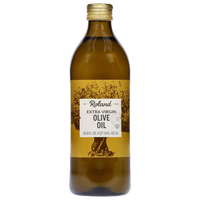 Extra Virgin Olive Oil
#70632 | 33.8 FL.OZ.
Rice Wine Vinegar
#70512 | 20 FL.OZ.

Extra Virgin Olive Oil
#70628 | 16.9 FL.OZ.
Organic Balsamic Vinegar of Modena
#70452 | 8.45 FL.OZ.