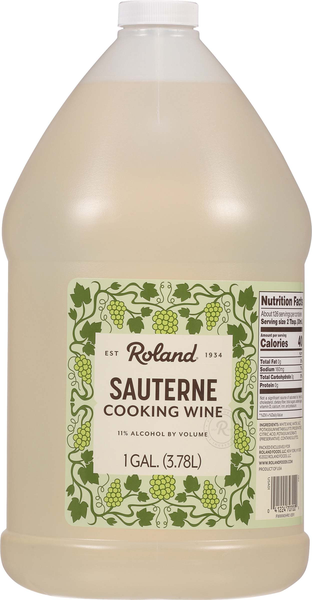 Sauterne Cooking Wine
Roland® | #70700
This sweet and mellow cooking wine is a cost-efficient ingredient that will find a place in any professional kitchen. Roland® Sauterne Cooking Wine will add an extra layer of flavor and brightness to marinades and sauces and is exquisite in seafood dishes.
You May Also Like

Avocado Oil
#70654 | 8.45 FL.OZ.
White Condiment Glaze with Grape Must & Wine Vinegar
#76342 | 12.84 FL.OZ.

Organic Balsamic Vinegar of Modena
#70454 | 16.9 FL.OZ.

White Truffle Oil – Extra Virgin Olive Oil with White Truffle Pieces
#70662 | 8.45 FL.OZ.