Spanish Extra Virgin Olive Oil - Arbequina and Picual Olives
Roland® | #70688
Roland® Spanish Extra Virgin Olive Oil respects timeless traditions: carefully-selected olives are simply cold-pressed and filtered. No chemical refining, no heat-tampering: olive oil in its purest and most delicious form. Made from a blend of Picual and Arbequina olives, Roland® Spanish Extra Virgin Olive Olive is spicy and assertive.
You May Also Like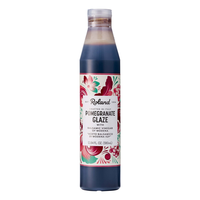 Pomegranate Glaze made with Balsamic Vinegar of Modena
#76332 | 12.84 FL.OZ.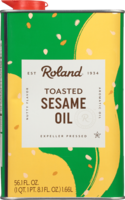 Toasted Sesame Oil
#87160 | 56.1 FL.OZ.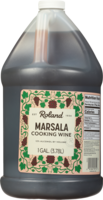 Marsala Cooking Wine
#70714 | 1 GAL.
Traditional Balsamic Vinegar of Modena Aged 12 Years
#76316 | 3.38 FL.OZ.