Extra Virgin Olive Oil
Roland® | #70656
Roland® Extra Virgin Olive Oil is an essential in any kitchen pantry. Carefully-selected olives are simply cold-pressed and filtered. No chemical refining, no heat-tampering: extra virgin olive oil in its purest and most delicious form.
You May Also Like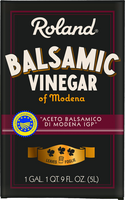 Balsamic Vinegar of Modena
#70596 | 5 L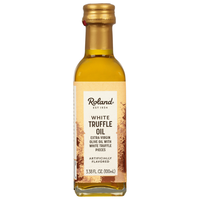 White Truffle Oil
#70663 | 3.38 FL.OZ.

Seasoned Rice Vinegar
#70525 | 16.9 FL. OZ.
French White Wine Vinegar
#70564 | 33.8 FL. OZ.