Hazelnut Oil
Roland® | #70624
Produced in France, Roland® Roasted Hazelnut Oil has a light yet buttery texture and delicious, deep nutty flavor. Try it cold, drizzled over salad greens or soups, or use it to bake hazelnut-infused cakes and muffins.
You May Also Like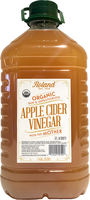 Organic Apple Cider Vinegar with the Mother
#70794 | 1 GAL.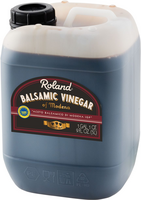 Balsamic Vinegar of Modena
#70600 | 5 L.
Tamarind Glaze made with Balsamic Vinegar of Modena
#76304 | 5.07 FL. OZ.
Chianti Red Wine Vinegar
#70569 | 16 FL OZ.