Walnut Oil
Roland® | #70620
Roland® Walnut Oil is a pure oil extracted from walnuts. It is known for its distinct, nutty flavor, its color is clear with a slight yellow cast. It is imported from France.
You May Also Like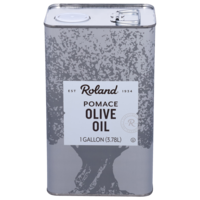 Italian Pomace Olive Oil
#70642 | 1 GAL.
White Truffle Oil – Extra Virgin Olive Oil with White Truffle Pieces
#70660 | 3.38 FL.OZ.
Pedro Ximénez Vinegar Reduction
#76380 | 8.8 FL.OZ.

Olive Oil
#70626 | 16.9 FL.OZ.