Pumpkin Seed Oil - Cold Pressed
Roland® | #70614
Roland® Pumpkin Seed Oil is cold-pressed, resulting in a velvety, nutty-flavored oil with a beautiful orange color and delicate pumpkin aroma. Try it drizzled over soups, whisked into vinaigrettes, and even spooned over vanilla ice cream.
You May Also Like

Hot Sesame Oil
#87200 | 6.28 FL.OZ.

Hot Sesame Oil
#87202 | 6.28 FL.OZ.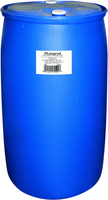 Balsamic Vinegar of Modena
#70504 | 220 L
White Condiment Glaze with Grape Must & Wine Vinegar
#76342 | 12.84 FL.OZ.