Seasoned Rice Wine Vinegar
Roland® | #70514
Roland® Seasoned Rice Wine Vinegar has a sharp, clean taste that is more mellow than distilled white vinegar. The seasoning imparts a slightly sweet flavor note.
You May Also Like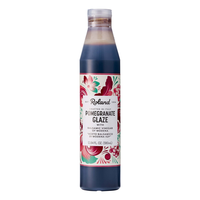 Pomegranate Glaze made with Balsamic Vinegar of Modena
#76332 | 12.84 FL.OZ.

Toasted Sesame Oil
#87142 | 12.5 FL.OZ.
Organic Refined Coconut Oil
#86058 | 16 FL.OZ.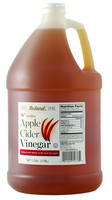 Apple Cider Vinegar- 6% Acidity
#70776 | 1 GAL.