Organic Balsamic Vinegar of Modena
Roland® | #70452
Balsamic Vinegar was born in Italy nearly ten centuries ago. This sweet and tart vinegar is made from cooked grape must, which lends the vinegar a beautiful dark color. A tablespoon of vinegar will add an extra layer of flavor and brightness to dressings and sauces, as well as marinades and stews.
You May Also Like

Organic Extra Virgin Olive Oil
#70670 | 16 FL OZ.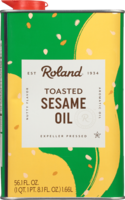 Toasted Sesame Oil
#87160 | 56.1 FL.OZ.
Kosher Balsamic Vinegar of Modena
#70550 | 16.9 FL.OZ.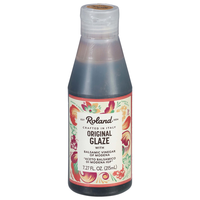 Glaze made with Balsamic Vinegar of Modena
#70430 | 7.27 FL.OZ.