Glaze made with Balsamic Vinegar of Modena
Roland® | #70430
Roland® Balsamic Glaze is a product of Modena, Italy. Made from our fine quality Balsamic Vinegar, it is slowly reduced to a nicely balanced thickened sauce. Consistent in flavor, texture, and color, this glaze is a time saver for all chefs.
You May Also Like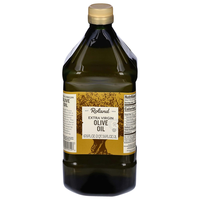 Extra Virgin Olive Oil
#70644 | 67.6 FL.OZ.

Olive Oil
#70626 | 16.9 FL.OZ.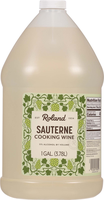 Sauterne Cooking Wine
#70700 | 1 GAL.
Seasoned Rice Wine Vinegar
#70520 | 1 GAL.