Pink Peppercorns
Roland® | #70370
Pink peppercorns are not true peppercorns but actually the dried berries from the (baies) rose plant. Milder than white or black peppercorns, they have a fragrant, warm flavor and delightful crunchy texture. Especially popular in French cuisine, they are perfect paired with fish, veal, or creamy desserts and cheese.
You May Also Like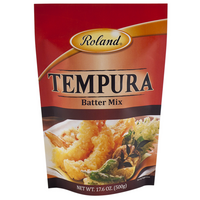 Tempura Batter Mix
#87348 | 17.6 OZ.
Ghost Pepper Sea Salt
#70846 | 5 LB.

Five Peppercorn Blend
#70386 | 15.5 OZ.
Alaea Red Sea Salt
#70848 | 5 LB.