Pink Peppercorns
Roland® | #70370
Pink peppercorns are not true peppercorns but actually the dried berries from the (baies) rose plant. Milder than white or black peppercorns, they have a fragrant, warm flavor and delightful crunchy texture. Especially popular in French cuisine, they are perfect paired with fish, veal, or creamy desserts and cheese.
You May Also Like

Green Peppercorns in Vinegar
#70350 | 3.55 OZ.
Sushi Ginger
#60364 | 8 OZ.

Soy Sauce Sesame Seeds
#82452 | 3.52 OZ.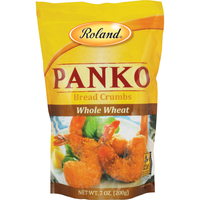 Whole Wheat Panko Bread Crumbs
#87510 | 7 OZ.